Terms and Conditions Booking and Refund Policy
This site is owned and operated by One One One Pilates. One One One Pilates is registered in England 111111.
These terms and conditions include general terms and conditions for the use of this site, terms and conditions relating to the services provided by One One One Pilates on the site and in our studio.
Please read these terms and conditions carefully. Your use of the site and purchase of any products or services on this site or in the studio will be subject to these terms and conditions. By using and purchasing our services you hereby agree to these terms and conditions.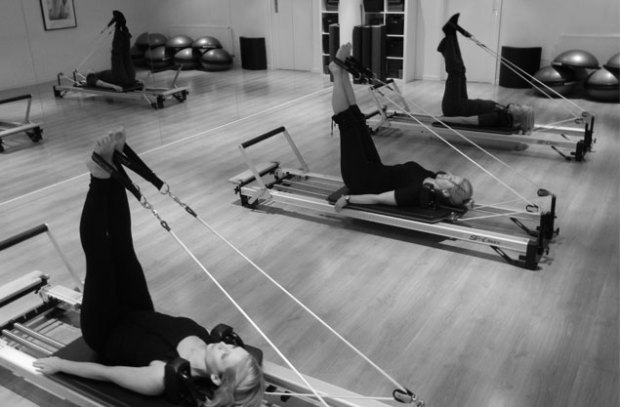 Terms and Conditions
All classes are subject to availability and all sessions and instructors are subject to change. Every effort will be made to notify you of any changes in advance of your booked session.
All classes must be paid for in advance and all clients agree to our cancellation policy.
All cancellations and/or rescheduled sessions/appointments require 24 hour notice or the full payment is due.
---
No refunds
No refunds will be made under any circumstances.
Beginners or new clients are required to book through the studio by calling 020 8318 5221 or by visiting the studio.
For your own safety, please arrive on time for all classes. This will enable you to speak to an instructor about any medical conditions you have, as well as ensuring you receive the proper warm up. Please be aware, that if you arrive more than five minutes late for a session, you may not be able to take part in the session and you will be charged. The warm up in is place to prevent injury and protect our clients and instructors. If you do arrive a little late to class and miss part of the warm up and choose to continue with the class you do so at your own risk.
We cannot be liable for any incorrect information you give to us. Please note that Pilates is not a medical treatment and One One One Pilates does not constitute as medical advice. It is your responsibility to obtain appropriate medical advice to ensure that you are fit and healthy to partake in any form of exercise and that it is suitable for your needs. Before commencing any exercise regime you should consult your doctor.
It is vital that you provide all necessary information about yourself before starting to train with us. Please ensure that you fill in a medical questionnaire when you first start training with One One One Pilates and that you ensure that your instructor and the studio is aware of any illnesses or medical conditions that could affect your training at the beginning of each session. These can include, but are not exhausted to, injury or back pain, muscular pain, pregnancy (pre and post), heart conditions and medical conditions that can affect your mobility. Please contact the studio if you are unsure or for more details.
---
How to Book a Class
All sessions must be booked for in advance. Sessions are sold in singles and in blocks of five and ten. One One One Pilates may introduce other combinations for time to time.

Classes can be bought through the studio, by telephone and through the website. These can be paid for by cash, cheque or by credit/debit card.
We accept American Express, Visa, Mastercard and Maesto cards.
Statutory Rights and Refunds and Cancellations
Clients may not transfer any sessions to another person or permit them to be used by anyone other than themselves.
There may be times when sessions are bought as a gift for someone else. In this instance, One One One Pilates must be notified and agree in advance of purchase.
Any assignment, transfer, or disposal of sessions is at the sole discretion of the owners of One One One Pilates and may only be permitted in exceptional circumstances.
All fees are non-refundable.
Any booked sessions must be cancelled with at least 24 hours' notice in person or by telephone. Cancellations will not be accepted by email. In any other case, missed sessions will be charged at the full rate. There are no exceptions to this. This does not affect your statutory rights as a consumer.