How to start
Pilates is a complicated and precise method of training. It creates a strong core, good posture and muscle awareness. So that our clients receive the best possible experience in their classes, we offer a variety of classes for all levels and abilities.
If you are new to Pilates we have 2 options to get you started.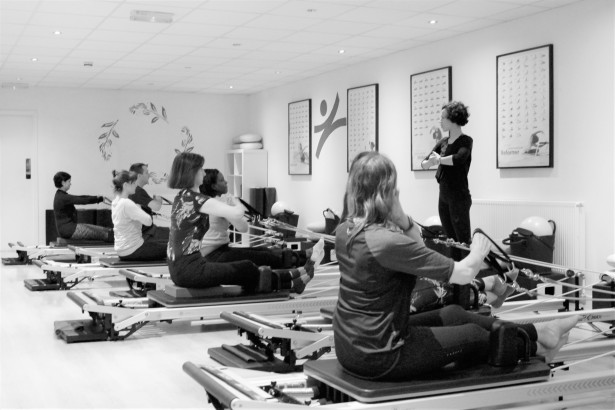 Option 1: Essential matwork class:


£15 per class



(£65 for five classes or £110 for ten classes)
We require anyone new to Pilates to attend our Essential matwork class. This class covers the principles and essential exercises of Stott Pilates and is also great for those who would like to brush up on their technique.
You will need to do a minimum of 3 Essential classes before attending any of our other matwork classes. These classes do not prepare you for attending our reformer classes, where an additional private foundation session focusing on the Reformer or attending an Essential Reformer class would be necessary.

Book your first Essential matwork class here
Option 2:

2 x Private Foundation sessions

£70
These 2 one hour private sessions will give you the skills and knowledge for you to join our Matwork and Reformer classes. Your instructor will cover the principles and exercises of Stott Pilates and give you an understanding of your posture. The benefit of this option is that the sessions are tailor made for you and can be booked at your convenience.
These can also be done with a friend or partner: Duet Foundation = £100 for two one hour sessions.
Book your private foundation here
For those experienced in Pilates
If you have done Pilates before, but have not done a class with us at One One One Pilates, we recommend you do an hour private foundation session. This will give you an understanding of the STOTT PILATES method and introduce you to the equipment we provide in our classes. We offer this one off session for the reduced price of £35.
Alternatively you can attend one Essential matwork class before attending our other Mat classes.